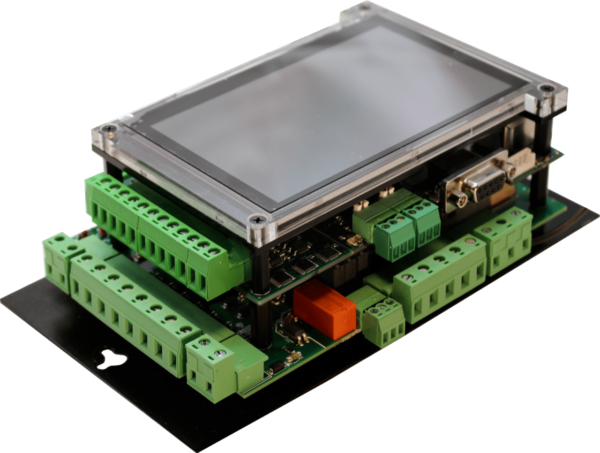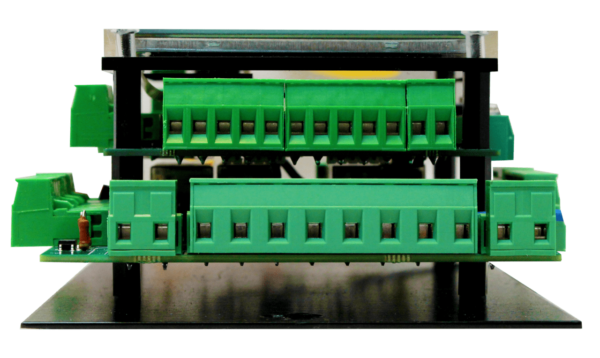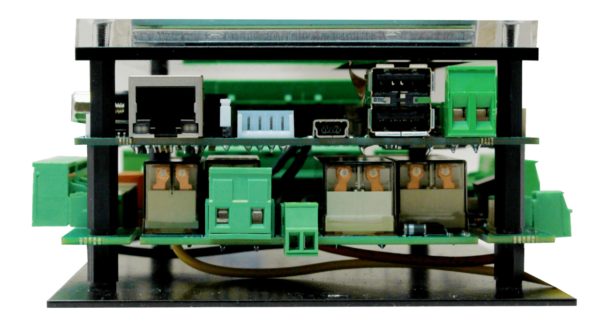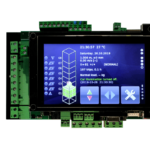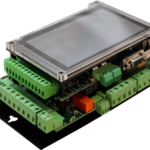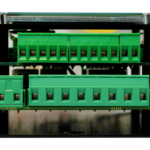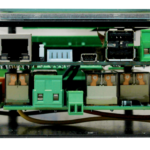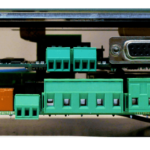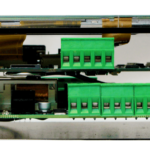 Nous
Description
Technical data
Features
Product files
Description
NOUS is a new generation elevator controller, equipped with a state-of-the-art 64-bit ARM processor, which manages and controls all elevator functions even in the most complex conditions. installer of all specifications set by international standards.
NOUS can cover even the most demanding projects, providing the user-friendly interface through the TFT touch screen, without the need for Extra tools or mobile devices. It has and provides a complete overview and navigation throughout the elevator (elevator status, door status, etc.), as well as easy access to maintenance (event log, maintenance function, etc.).
In case extra inputs / outputs are required, an external expansion unit is supported that provides additional inputs / outputs to meet all installation needs.
The user can configure most of the elevator devices (eg floor indicators, inverters) directly from the NOUS menu as long as they are connected to the CANopen protocol and can also easily upgrade the NOUS software itself, if required, using a shared USB memory stick or a shared microSD memory card.
• Operating voltage 24VDC
• Dimensions:
o Main Unit: 173 x 126 x 63 mm (L x W x H)
o Extension Unit: 123 x 77 x17 mm (L x W x H)
• Power consumption:
o Idle: 123 mA
o Maximum value: 155 mA
Operating system: Linux Platform 536 MHz Atmel Cortex A5 CPU
• 5 "Touch screen (touchscreen) and menu in many languages for easy and fast operation
• Connect to all devices that support the CANopen for Lifts communication protocol (CiA 417)
• 2 serial communication channels CANopenCiA417 with galvanic isolation to avoid problems due to electromagnetic noise
• Upgrade, program and save parameters via USBmemory stick or microSD card
• Recording a detailed history of errors and operations performed
• Supports floor encoder with absolute meter (absolute encoder)
• Easy setup of floor sorter with auto-learning function
• Automatic gear change adjustment
• Check cabin light loss to prevent new calls
• Built-in safety circuit for readjustment
• Built-in voice message announcement
• Group operation (Lift Group) up to 8 lifts
• Can support up to 127 floors
• Supports all types of lifts
• Galvanically isolated motor temperature sensor input to avoid noise coming from it
State-of-the-art Atmel SAM5D36 Cortex-A5 processor
• Fulfillment of the requirements of the standards EN 81-21, EN 81-70, EN 81-72, EN 81-73
• Certified according to the standards EN 81-20: 2014 and EN 81-50: 2014